Hello, and welcome to StupidEasy®
Posted by

Categories

Blog

Date

November 1, 2017
Be sure to stay connected – Join our email list below

Here you'll find all kinds of tips from creating ideas for your next online course to developing them into bite-sized lessons that members of the Stupid Easy community can easily digest. Let's go over a few questions you might have here.

What is Stupid Easy?
Stupid Easy is your new online course platform that makes it "stupid easy" (see what I did there?) for you to upload an online course. It's the place where learning is made simple and community breeds. My team and I saw the need for a better online course platform that puts you, the user, first. We wanted to remove all that techie stuff and extra fluff – no one has time for that anymore. By removing the unwanted stuff you can just focus on what you do best, creating, developing and delivering quality content.
Why 5-minute videos?
We realized that the reason so many people don't complete courses is that they don't have the time for all the "extras" and "bonuses" that are packed into each course. Of course, we all love extras but when you are learning in today's world you need short, sweet and to the point – this increases user engagement. Think about how long it takes before you check out of a video you are watching – time it next time and see how long you stay fully engaged. Remember, each lesson video is only trying to solve one problem – the course is only trying to solve one problem.
How can you get started?
Well, that's an easy one! You can simply go here and take the welcome course – it has everything you need to know about StupidEasy.com. Like I mentioned, our goal is to make learning simple! That is why for our teachers – those of you who want to become course creators – we only offer 2 flat rate plans – monthly and annually. Here's the cool part, we don't take a cut out of your sales either. That's right! Go ahead, do a little happy dance!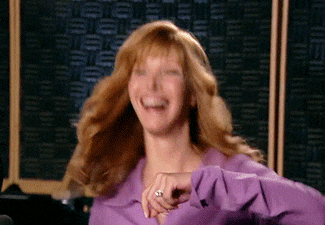 Instead, we take a little cut out of our sales and give back to charity. What can we say? Stupid Easy is pretty awesome! We are all about building community here and working together as a team! Teamwork equals success!
What's a good online course idea?
Well, that is a loaded question. I'd say, first start with something you are passionate about, something you can really shed light on.
What is something you know really well?
What are people always complimenting you on?
What skill of yours is on autopilot?
You just need one idea that you can further develop. Once you have that idea and become a member, we make it easy to refine that idea by giving you access to our resource library.
How can I contribute?
Besides becoming a member and sharing out the awesomeness of Stupid Easy, we are always on the lookout for guest speakers/bloggers to share their expertise about the world of online courses. That includes tips on creating, marketing, and selling your online course. It also includes email marketing and business tips as many of you are creating courses for your businesses.
You now have the right tools and resources to easily share what you know.
It's up to you to take action and start creating your online course today!